Due to changes in Firefox, Update Scanner has been completely rewritten, and not all of the previous features are finished. If you'd like to help, see our Github and Issues pages.
---
Installation
Go to the Update Scanner Addon Page and click the Add To Firefox button.
---
Adding a Page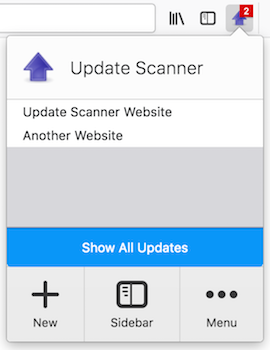 Go to the web page that you wish to monitor for updates. Click the up-arrow icon in the toolbar and press the New button.
---
Editing Page Settings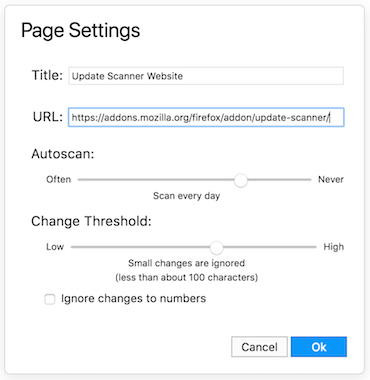 You can choose how often the site will be checked for changes, and whether to ignore minor updates.
---
Notifications

When an update is detected, you will see a notification panel. Click the notification to see the changes highlighted in yellow.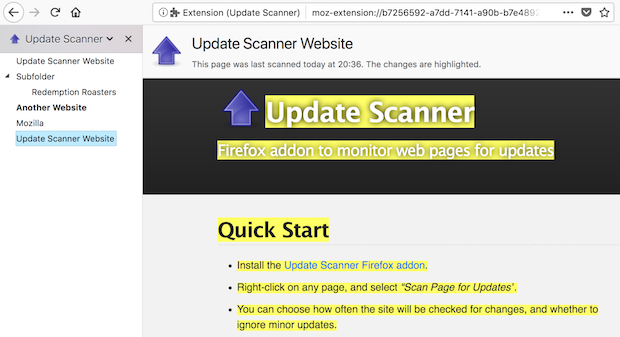 You can also see a list of updated pages by clicking the up-arrow toolbar icon.
---
Sidebar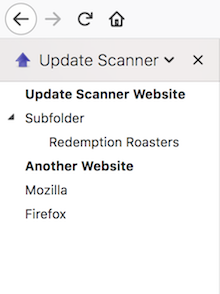 To open the sidebar, click the up-arrow icon in the toolbar and press the Sidebar button. Updated items are shown in bold. Select an item in the sidebar to see the most recent changes.
---